Experience The Original "Horse-Power"
We love our horses! Everyday you can head to our beautiful new barn and care for, feed and groom the ponies. We have eight horses all with their own personalities and strengths. Our ponies Marbles and Calypso are great for beginners and our smallest campers, while Sampson and Jackson are big powerhouses and love a good challenge. Our campers are normally split evenly beginner and advanced riders. We have a horse for everyone's experience level and never put a camper in a position where they may feel uncomfortable or unable.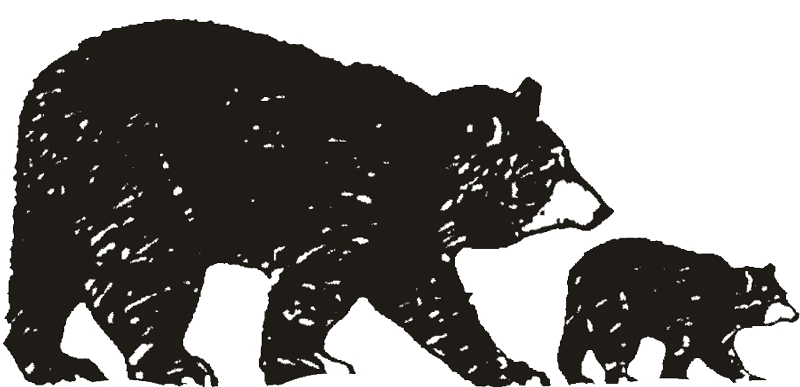 Experience The Great Outdoors
While Learning How To Ride & Care For Our Horses
Campers start by grooming and learning to saddle their horse. After the introduction we move to the riding ring and learn the basics while getting to know our horse. There is always a staff member alongside each horse during these lessons to make sure nothing spooks the horse and to keep a close eye on each camper. Once everyone feels comfortable on their horse and passed the basic training we can move on to the next level. For some campers the basics may take one activity period and for others it may take a few days. Everyone is encouraged to take their time and move as slow as needed.
On camp we have miles of our very own trails through lush Adirondack forest. Campers love to take a nice easy ride and explore the grounds. You never know what you might see in the trails. The forest if full of deer, moose, turkey, fox and you might even see a bobcat or black bear (from a distance)! Sometimes we even head out for a horseback picnic lunch where campers ride their steeds to a private lunch next to a beautiful babbling brook. There are bridges, rivers, beaver dams and an old abandoned boy scout camp to be discovered.
For our more advanced riders the program grows in intensity. Our horseback riding camp counsellors are all well trained with years of experience and love to teach beginners, on the other hand they do get excited to train our advanced campers. Their knowledge and passion for the sport really shines when working with kids and by the end of camp the bond between camper, horse and counsellor is unbreakable! We teach English style riding and take every measure to ensure the safety of our campers and horses.
Advanced riders can learn jumping and at the end of each session we have our own gymkhana for parents to watch on parents weekend.